Free Trial Hosting
Use the following form to get FREE trial on all Web hosting (Linux, Windows) packages. If you are inquiring about website marketing, management or hosting please use our contact form.
FREE

Trial Hosting Form


Kindly fill this form for FREE trial on all Web hosting (Linux, Windows) packages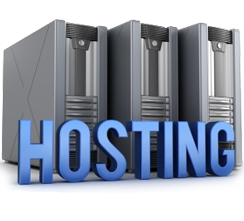 Free 60-day cPanel hosting trial
No Credit Card required!
No Obligations!!
Here at Info Bahrain Web Design we think our cPanel Web Hosting is the best in the business. Don't agree ? test drive cPanel Web Hosting for 60 days and find out for yourself.

Our paid cPanel Web Hosting also includes ONE Free Domain Name of your choice.

No strings, no obligation, no catches

There is absolutely no obligation to continue any services after expiry. When your 60 days are up, we will contact you and ask if you wish to continue. If you don't, we will cancel the trial and you can park your domain for later use.

Sign up for a Trial

To activate your free cPanel Web Hosting you'll need a Domain name for the web hosting service. No domain name? Simply register your domain name at www.azct.com or call Charles on Mobile: 3924 6555. Once registered, your trial can be activated within 5 minutes and you will receive full details via email.

WARNING TO EXISTING HOSTING CUSTOMERS:

Taking up a cPanel hosting trial on a domain name with an existing hosting service (ie. a website that is currently up and running), will override the existing service, and all website data will be deleted. It is advised that if you would like to take up the cPanel hosting trial to do so on a different domain name that has no active hosting service, to ensure that your current website remains active.